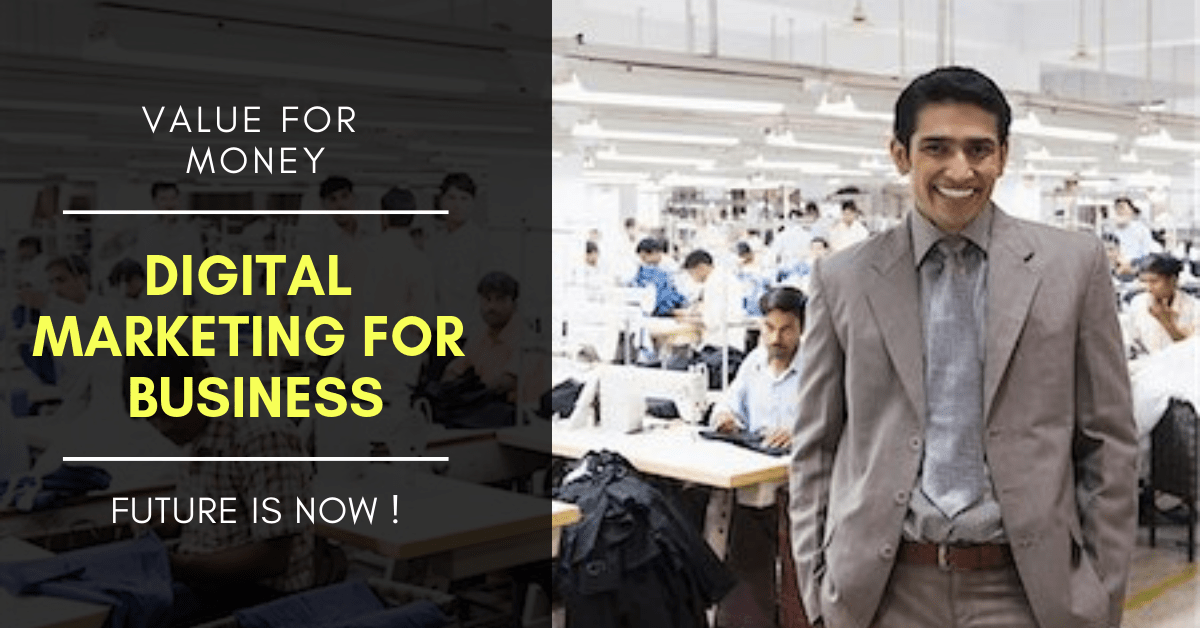 eyJpZCI6IjExIiwibGFiZWwiOiJUcmFmZmljIElucXVpcnkgZm9ybSIsImFjdGl2ZSI6IjEiLCJvcmlnaW5hbF9pZCI6IjgiLCJ1bmlxdWVfaWQiOiJiamwxN2MiLCJwYXJhbXMiOnsiZW5hYmxlRm9yTWVtYmVyc2hpcCI6IjAiLCJ0cGwiOnsid2lkdGgiOiI0MDAiLCJ3aWR0aF9tZWFzdXJlIjoicHgiLCJiZ190eXBlXzAiOiJjb2xvciIsImJnX2ltZ18wIjoiIiwiYmdfY29sb3JfMCI6IiNlZmYxZjYiLCJiZ190eXBlXzEiOiJjb2xvciIsImJnX2ltZ18xIjoiIiwiYmdfY29sb3JfMSI6IiM2NjYwNTkiLCJiZ190eXBlXzIiOiJjb2xvciIsImJnX2ltZ18yIjoiIiwiYmdfY29sb3JfMiI6IiMyZjVhNzgiLCJiZ190eXBlXzMiOiJjb2xvciIsImJnX2ltZ18zIjoiaHR0cDpcL1wvc3Vwc3lzdGljLTQyZDcua3hjZG4uY29tXC9fYXNzZXRzXC9mb3Jtc1wvaW1nXC9iZ1wvYmdfc3VwcG9ydF9mb3JtLmpwZyIsImJnX2NvbG9yXzMiOiIjMWUxZTFlIiwiZmllbGRfZXJyb3JfaW52YWxpZCI6IiIsImZvcm1fc2VudF9tc2ciOiJUaGFuayB5b3UgZm9yIGNvbnRhY3RpbmcgdXMhIiwiZm9ybV9zZW50X21zZ19jb2xvciI6IiM0YWU4ZWEiLCJoaWRlX29uX3N1Ym1pdCI6IjEiLCJyZWRpcmVjdF9vbl9zdWJtaXQiOiJodHRwOlwvXC93d3cudHJhZmZpY2RpZ2l0YWwuaW4iLCJyZWRpcmVjdF9vbl9zdWJtaXRfbmV3X3duZCI6IjEiLCJyZWRpcmVjdF90b19zdWJtaXR0ZWQiOiIxIiwidGVzdF9lbWFpbCI6InRyYWZmaWNkaWdpdGFsMUBnbWFpbC5jb21tIiwic2F2ZV9jb250YWN0cyI6IjEiLCJleHBfZGVsaW0iOiI7IiwiZmJfY29udmVydF9iYXNlIjoiIiwiZmllbGRfd3JhcHBlciI6IjxkaXYgW2ZpZWxkX3NoZWxsX2NsYXNzZXNdIFtmaWVsZF9zaGVsbF9zdHlsZXNdPltmaWVsZF08XC9kaXY+In0sImZpZWxkcyI6W3siYnNfY2xhc3NfaWQiOiIxMiIsInZhbHVlIjoiPGg0PjxzcGFuIHN0eWxlPVwiY29sb3I6ICNmZmZmZmY7XCI+WWVzLCBJIG0gSW50ZXJlc3RlZCAhPFwvc3Bhbj48XC9oND4iLCJodG1sIjoiaHRtbGRlbGltIiwibWFuZGF0b3J5IjoiMCJ9LHsiYnNfY2xhc3NfaWQiOiIxMiIsIm5hbWUiOiJuYW1lIiwibGFiZWwiOiIiLCJwbGFjZWhvbGRlciI6Ik5hbWUiLCJ2YWx1ZSI6IiIsImh0bWwiOiJ0ZXh0IiwibWFuZGF0b3J5IjoiMSIsIm1pbl9zaXplIjoiIiwibWF4X3NpemUiOiIiLCJhZGRfY2xhc3NlcyI6IiIsImFkZF9zdHlsZXMiOiIiLCJhZGRfYXR0ciI6IiIsInZuX29ubHlfbnVtYmVyIjoiMCIsInZuX29ubHlfbGV0dGVycyI6IjAiLCJ2bl9wYXR0ZXJuIjoiMCJ9LHsiYnNfY2xhc3NfaWQiOiIxMiIsIm5hbWUiOiJNb2JpbGUiLCJsYWJlbCI6IiIsInBsYWNlaG9sZGVyIjoiTW9iaWxlIE5vLiIsInZhbHVlIjoiIiwidmFsdWVfcHJlc2V0IjoiIiwiaHRtbCI6Im51bWJlciIsIm1hbmRhdG9yeSI6IjEiLCJtaW5fc2l6ZSI6IiIsIm1heF9zaXplIjoiIiwiYWRkX2NsYXNzZXMiOiIiLCJhZGRfc3R5bGVzIjoiIiwiYWRkX2F0dHIiOiIiLCJ2bl9vbmx5X251bWJlciI6IjAiLCJ2bl9vbmx5X2xldHRlcnMiOiIwIiwidm5fcGF0dGVybiI6IiIsInZuX2VxdWFsIjoiIiwiaWNvbl9jbGFzcyI6IiIsImljb25fc2l6ZSI6IiIsImljb25fY29sb3IiOiIiLCJ0ZXJtcyI6IiJ9LHsiYnNfY2xhc3NfaWQiOiIxMiIsIm5hbWUiOiJlbWFpbCIsImxhYmVsIjoiIiwicGxhY2Vob2xkZXIiOiJFbWFpbCBBZGRyZXNzIiwidmFsdWUiOiIiLCJodG1sIjoiZW1haWwiLCJtYW5kYXRvcnkiOiIxIiwibWluX3NpemUiOiIiLCJtYXhfc2l6ZSI6IiIsImFkZF9jbGFzc2VzIjoiIiwiYWRkX3N0eWxlcyI6IiIsImFkZF9hdHRyIjoiIiwidm5fb25seV9udW1iZXIiOiIwIiwidm5fb25seV9sZXR0ZXJzIjoiMCIsInZuX3BhdHRlcm4iOiIwIn0seyJic19jbGFzc19pZCI6IjEyIiwibmFtZSI6IkJ1c2luZXNzIiwibGFiZWwiOiIiLCJwbGFjZWhvbGRlciI6IkJ1c2luZXNzIE5hbWUiLCJ2YWx1ZSI6IiIsInZhbHVlX3ByZXNldCI6IiIsImh0bWwiOiJ0ZXh0YXJlYSIsIm1hbmRhdG9yeSI6IjAiLCJtaW5fc2l6ZSI6IiIsIm1heF9zaXplIjoiIiwiYWRkX2NsYXNzZXMiOiIiLCJhZGRfc3R5bGVzIjoiIiwiYWRkX2F0dHIiOiIiLCJ2bl9vbmx5X251bWJlciI6IjAiLCJ2bl9vbmx5X2xldHRlcnMiOiIwIiwidm5fcGF0dGVybiI6IiIsInZuX2VxdWFsIjoiIiwiaWNvbl9jbGFzcyI6IiIsImljb25fc2l6ZSI6IiIsImljb25fY29sb3IiOiIiLCJ0ZXJtcyI6IiJ9LHsiYnNfY2xhc3NfaWQiOiIxMiIsIm5hbWUiOiJtZXNzYWdlIiwibGFiZWwiOiIiLCJwbGFjZWhvbGRlciI6IkVudGVyIHlvdXIgbWVzc2FnZSIsInZhbHVlIjoiIiwidmFsdWVfcHJlc2V0IjoiIiwiaHRtbCI6InRleHRhcmVhIiwibWFuZGF0b3J5IjoiMSIsIm1pbl9zaXplIjoiIiwibWF4X3NpemUiOiIiLCJhZGRfY2xhc3NlcyI6IiIsImFkZF9zdHlsZXMiOiIiLCJhZGRfYXR0ciI6IiIsInZuX29ubHlfbnVtYmVyIjoiMCIsInZuX29ubHlfbGV0dGVycyI6IjAiLCJ2bl9wYXR0ZXJuIjoiMCIsInZuX2VxdWFsIjoiIiwiaWNvbl9jbGFzcyI6IiIsImljb25fc2l6ZSI6IiIsImljb25fY29sb3IiOiIiLCJ0ZXJtcyI6IiJ9LHsiYnNfY2xhc3NfaWQiOiIxMiIsIm5hbWUiOiJzZW5kIiwibGFiZWwiOiJTZW5kIiwiaHRtbCI6InN1Ym1pdCIsImFkZF9jbGFzc2VzIjoiIiwiYWRkX3N0eWxlcyI6IiIsImFkZF9hdHRyIjoiIn1dLCJvcHRzX2F0dHJzIjp7ImJnX251bWJlciI6IjQifX0sImltZ19wcmV2aWV3Ijoia2l3aWZydWl0LnBuZyIsInZpZXdzIjoiMTU5OCIsInVuaXF1ZV92aWV3cyI6IjEyNTQiLCJhY3Rpb25zIjoiMzQiLCJzb3J0X29yZGVyIjoiOCIsImlzX3BybyI6IjAiLCJhYl9pZCI6IjAiLCJkYXRlX2NyZWF0ZWQiOiIyMDE2LTA1LTAzIDE1OjAxOjAzIiwiaW1nX3ByZXZpZXdfdXJsIjoiaHR0cDpcL1wvc3Vwc3lzdGljLTQyZDcua3hjZG4uY29tXC9fYXNzZXRzXC9mb3Jtc1wvaW1nXC9wcmV2aWV3XC9raXdpZnJ1aXQucG5nIiwidmlld19pZCI6IjExXzI4MTgiLCJ2aWV3X2h0bWxfaWQiOiJjc3BGb3JtU2hlbGxfMTFfMjgxOCIsImNvbm5lY3RfaGFzaCI6ImY1YWIzNjhkZjZhYTk5NDdlYTFmYjE0NjAzZDQwMjc1In0=
Looking For Best Value & Highly Result Oriented Digital Marketing Partner ?
Special Packages/Pricing for Small, Medium Organisations.

Dedicated Relationship Managers to Assist You 24/7.

Experience of over 10 Years in Delivering Targeted Results.

Free Consultation at doorsteps about  your Business Goals.

Focused to Digitally Empower Start-ups & Medium-Large Enterprises.
For Getting Started,
Please Send Us Query
Or Call
@ 97600-50555

for Appointment at your Place & City
---
Recently Started Servicing : Mumbai - Pune - Ahmadabad  & Lucknow