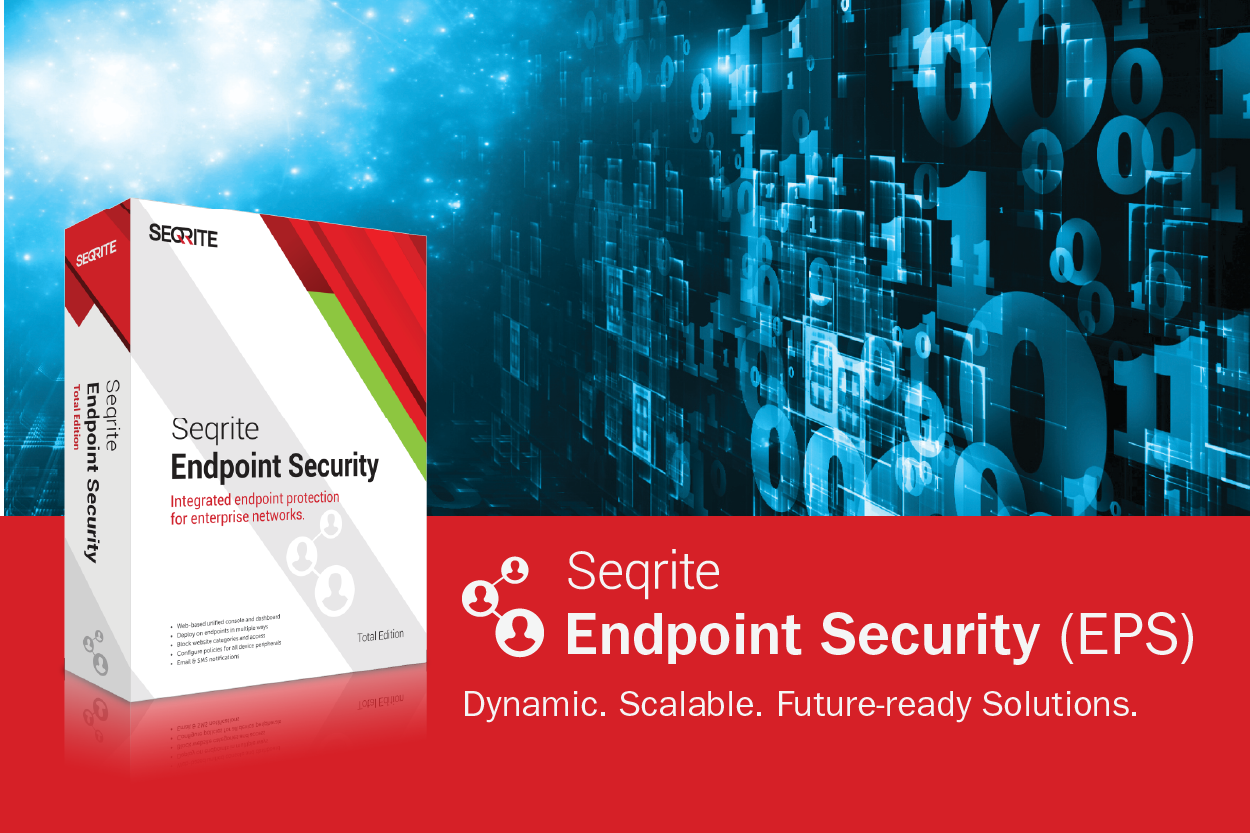 Deploy A Comprehensive Set of Enterprise Security Solutions
SEQRITE is Quick Heal's Enterprise Security brand. Our enterprise security tools & cybersecurity solutions proactively safeguard & respond against cyber-attacks, comply with regulatory and compliance frameworks.
Seqrite Endpoint Security Products 
Seqrite Endpoint Security SME
Seqrite Endpoint Security Business
Seqrite Endpoint Security Total
Seqrite Endpoint Security Enterprise 
Seqrite Endpoint Security Cloud
India's No.1 Seqrite Partner
Contact us for Best Seqrite Pricing & Plans
Seqrite Endpoint Security - On Premise & Cloud
Seqrite Endpoint Security Cloud
Simple, comprehensive cloud-based endpoint security for workstations, laptops and servers.
Seqrite Endpoint Security Cloud is a simple and comprehensive platform that lets you manage the security for multiple endpoints remotely from anywhere. Whether you're on the move, at work or at home, Seqrite EPS Cloud ensures complete security with easy manageability. It offers a wide range of advanced features like Advanced Device Control, DLP, and Web Filtering, Asset Management etc. to ensure complete security and enforce control.
Endpoint Security Cloud product by Seqrite allows small, medium and large-sized corporations to manage the security of their systems and operations from the cloud-based console.
Seqrite is a comprehensive digital solution to all your data security requirements. Our cloud-based endpoint security system does not require any hardware installation and provides complete security via Advanced Device Control, DLP, Asset Management, etc.
Seqrite's all-inclusive cloud-based endpoint security tool is designed to be extremely user-friendly and does not need the technical expertise of a dedicated IT admin to operate. It greatly simplifies operations and is therefore ideal for small businesses as well.
Deploy today for 360-degree protection of your critical business operations from the menace of cyber threats.
Resource: Seqrite
Why SEQRITE Endpoint Security Cloud?

Multi-layered Protection
Seqrite Endpoint Security is certified by various industry certifications and integrates innovative technologies like Advanced DNA Scan, Behaviour Detection, and Anti Ransomware to protect your system from
Malware and advanced threats at different levels.

Less Technical Expertise to Manage Endpoint Security Solution
It does not need a dedicated technical staff to manage the security solution. It is hosted on cloud and gets upgraded automatically requiring no resource involvement and technical expertise. It provides
Faster delivery of product upgrades which automatically gets rolled out to endpoints.

Centralized Management and Control
User friendly interface for monitoring, configuring and managing systems in the network with detailed report and graphical dashboard.