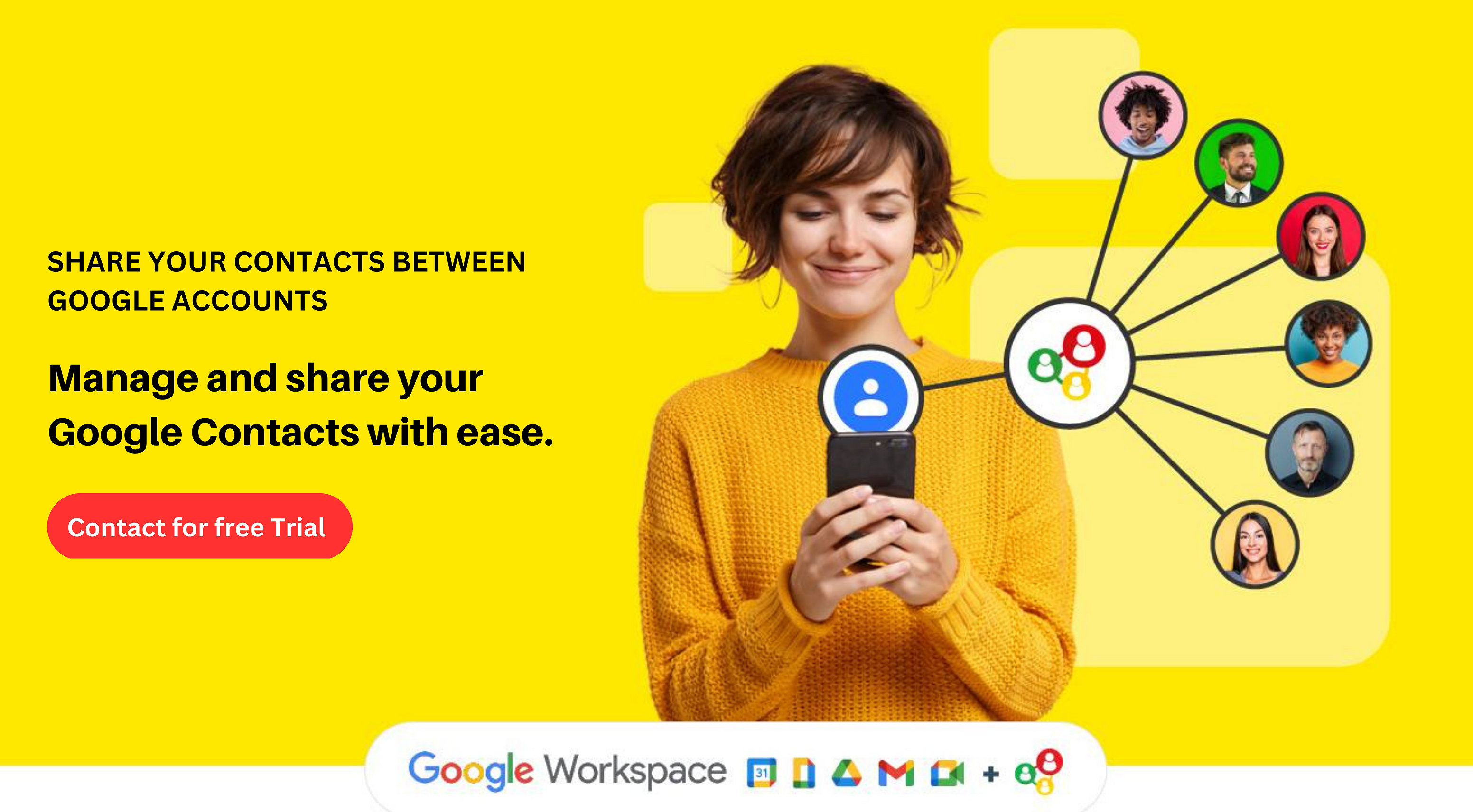 Save your team's time and resources
You and your team members can access, update, and comment on your shared contact base from all your usual tools: Google Contacts, Gmail, mobile devices, WhatsApp, and more. Start your free trial and discover the easiest way to share contacts.
Try Shared Contacts for Gmail® to see how easy contact sharing can be
With more than 2.5 million users, Shared Contacts for Gmail® is the only Google contact manager software that can guarantee an enterprise-grade level of service and the full safety of your data. Shared Contacts for Gmail® is a certified Google Technology Partner Premier, and it integrates with all your favorite tools, including Pipedrive, Monday, HubSpot, Zoom, SurveyMonkey… you name it!
CONTACT US FOR FREE DEMO
Call: 97600-50555 or mail@trafficdigital.in