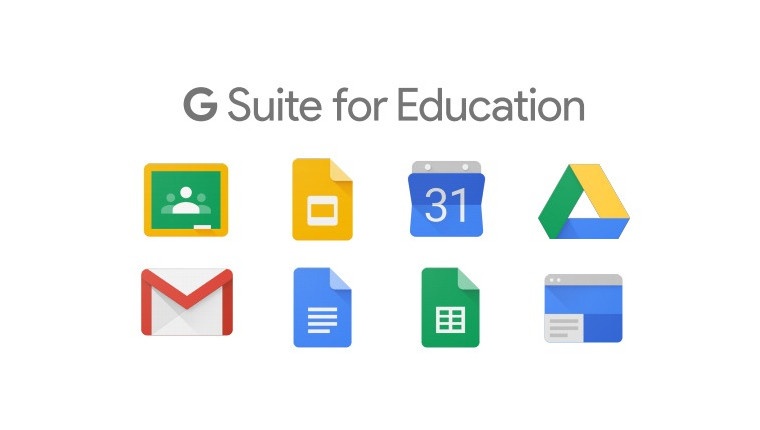 Google for Education
Google for Education - Overview :
Google for Education ( also known as G Suite for Education) is an online platform that Google has built to enable educators to create 21st Century Classroom at zero cost. Currently, 950 million teachers and educators across the globe are using "Google for Education" to create 21st Century Classrooms.
Using Google for Education, you can conduct classes online, conduct online quizzes, save file online, give Group assignments, easily share work with other teachers, and much more.
COLLABORATE
Connect and collaborate effortlessly while staying on task
Google Meet connects students and teachers to teach and learn from anywhere
Docs, Sheets, and Slides let you co-create and edit in real time
Use Google Drive to store and access docs on and offline without losing a draft
MANAGE
Manage your courses, grades, and more, simply and efficiently
Classroom and Assignments helps you easily create and organize coursework
Rubrics keep grading transparent
Forms make permission slips & quizzes easy
ELEVATE
Help students turn in their best work with simple tools to support learning
Originality reports help find missing citations
Grammar and spelling suggestions improve language usage
Always-visible word count tracks length in real time
PROTECT
Keep school data secure and control access all in one place
Data loss prevention for Gmail and Drive keep your files secure
Hosted S/MIME for Gmail provides encryption and enhanced security
Enterprise-grade access control offers greater admin visibility and control
GET STARTED
Send Query G Suite for Education
---
Shape what's next in education with G Suite for Education. You can also upgrade your digital environment with advanced security controls and tools with G Suite Enterprise for Education.