Rajesh Chauhan. Marketing Maverick.
Conquering Toughest Marketing Challenges
Elevating Your Internet Marketing Strategy: Unleashing the Power of Deep Acumen, Cross-industry Expetise, and hands on Experience in Internet Marketing & Advertising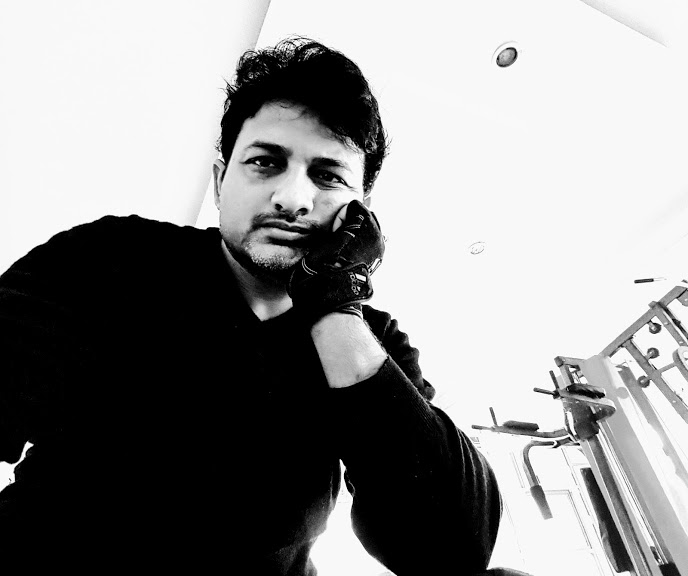 Founder Director, Traffic Digital India
I'm Committed to Business Success in India. Will You Join Me?
I specialize in digital strategy, SEM, and PPC advertising, consistently driving targeted traffic and maximizing ROI. At Traffic Digital, our talented team excels in SEO, social media management, content creation, and web development. Partner with us for remarkable growth and an elevated digital presence. Together, let's conquer the world of business in India! 🚀
Contact Us
Reach out for Customised Internet Marketing & Google Ads Campaigns
Prefer a Personal Touch? Contact us at 97600-50555
Give us a shout and lets have a chat.
Unlocking Digital Success with Rajesh Chauhan and Trafic Digital
In today's digital era, digital marketing expertise is the cornerstone of success. Meet Rajesh Chauhan, a trailblazing force in digital marketing, and discover how Trafic Digital can revolutionize your brand's online presence.
The Power of Digital Marketing:
Digital marketing has reshaped business-customer interactions. Staying ahead in this dynamic landscape requires expertise. Rajesh Chauhan and Trafic Digital are the experts you need. With a deep understanding of the digital world, they can help your business thrive online.
The Trafic Digital Advantage:
Trafic Digital, led by Rajesh Chauhan, offers a full suite of digital marketing services tailored to your business. From SEO and PPC to social media and content marketing, they cover it all. Their client-centric approach ensures customized strategies that drive visibility, traffic, and leads.
Rajesh Chauhan: A Digital Visionary:
Rajesh Chauhan, with his industry knowledge, innovation, and relentless pursuit of excellence, is the driving force behind Trafic Digital's success. His expertise, rooted in digital strategies, keeps clients ahead of the competition.
Empowering Local Businesses:
Trafic Digital operates in India, providing specialized insight into the Indian market. They understand local nuances, making them the go-to choice for Indian businesses seeking digital success.
Conclusion
In today's digital age, partnering with Rajesh Chauhan and Trafic Digital is your key to online success. Their expertise, client-centric approach, and visionary insights will help your brand captivate your audience, drive engagement, and achieve remarkable results.
**Discover More Services:**
- Social Media
- SEO
- Search Engine Marketing
- YouTube Marketing